Contact
Tel:+86-18353179896
Add:Jinan City, Shandong Province, China
Location:Home> News > Shuochao News > Shuochao CNC 8m CNC drilling machine helps offshore wind power tower flange processing
Shuochao CNC 8m CNC drilling machine helps offshore wind power tower flange processing
Wind power flange is a structural part connecting various sections of the tower or between the tower and the hub, and between the hub and the blade. The diameter of the wind power flange is generally relatively large, and the requirements for machining accuracy and finish are relatively high. The Shuochao CNC 8 meter CNC flange drilling machine is used more and more widely in the drilling of wind power flange, and the 12 times diameter cutter has been mature application.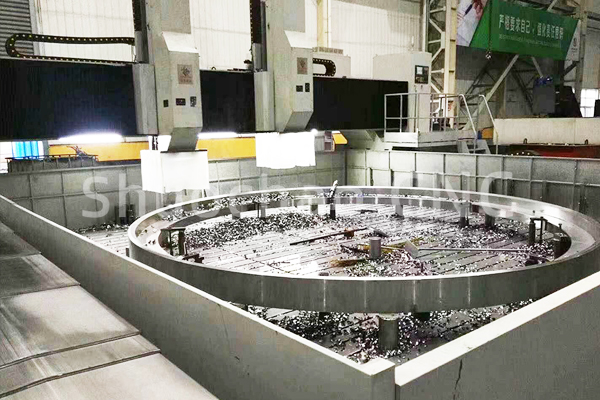 The maximum drilling diameter of Shuochao CNC plate drilling machine is Φ90mm, which can realize 12 spindles automatic continuous drilling, CNC machining process, automatic generation of machining process with high reliability, high efficiency and precision, easy programming, simple operation, and can adapt to multi-species mass production.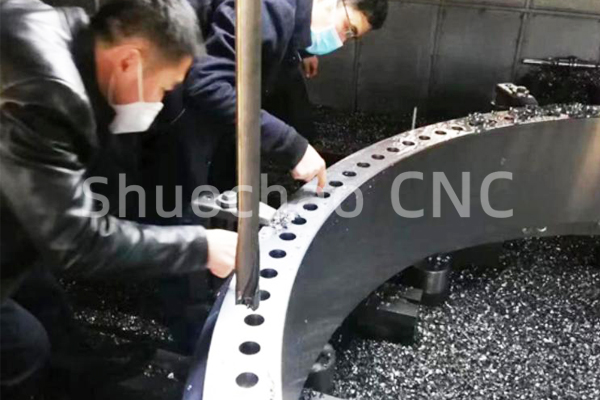 The gantry and the bed are optimized to to be super dynamic/static rigid without clearance. The ball screw, linear guide rail, electrical components, servo motor, frequency converter and other major components are world famous brands.