Contact
Tel:+86-18353179896
Add:Jinan City, Shandong Province, China
Location:Home> News > Shuochao News > The Happy Journey of Blue Changdao in 2021, the "Summer of Vitality" of Shuochao CNC
The Happy Journey of Blue Changdao in 2021, the "Summer of Vitality" of Shuochao CNC
On 16 July, Shuochao CNC organized all staff to go to Changdao for a three-day team building tour. 2021 is destined to be an extraordinary year. Affected by the COVID-19 epidemic, many companies have already had very difficult operations. But for Shuochao CNC, this epidemic is just an opportunity. Through the efforts of the team in 2021, many improvements have been made in the products. In order to encourage all colleagues to make persistent efforts and fight well in the following battles in a better state, the company organized this group travel, so that everyone can really relax their body and mind and feel the great ambition of the sea.
Accompanied by seagulls, we set out for Changdao, the most beautiful island in China.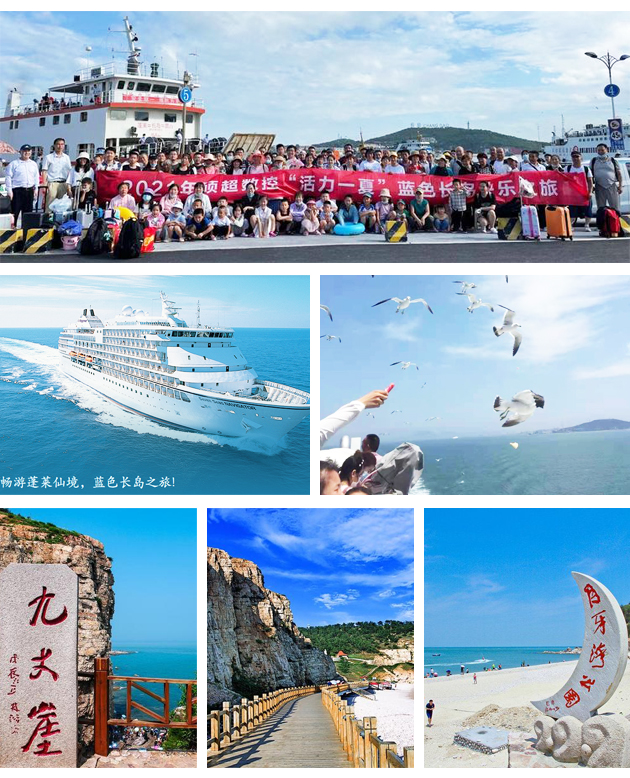 The successful conclusion of the team building activity fully demonstrated the good spirit of the company's employees, broadened their horizons and enhanced cohesion and sense of belonging while relaxing and relieving stress. In the future, the team will devote themselves to their work with more enthusiasm, give full play to their respective potentials, and make the Shuochao family better and better!