Contact
Tel:+86-18353179896
Add:Jinan City, Shandong Province, China
Location:Home> News > Shuochao News > The fourth high-speed boiler header tube drilling machine has been installed and delivered for use
The fourth high-speed boiler header tube drilling machine has been installed and delivered for use
After one month of intense and orderly construction, the installation and commissioning acceptance of the fourth CNC high-speed boiler header tube drilling machine ordered by Hangzhou Boiler Group was finally completed. During the trial operation of the machine, the operation effect of the machine fully met the design requirements.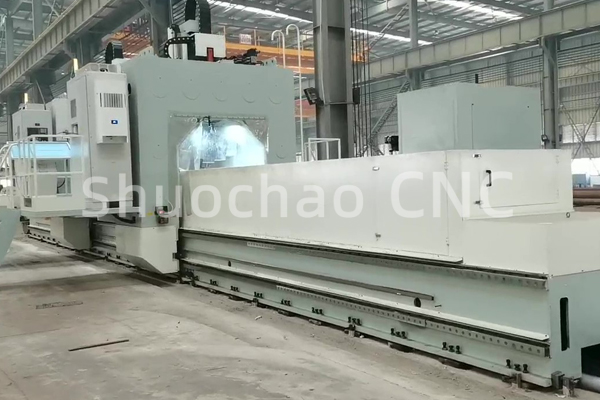 The boiler header tube drilling machine is mainly used for drilling header pipes or tubes and welding basin holes in the boiler industry.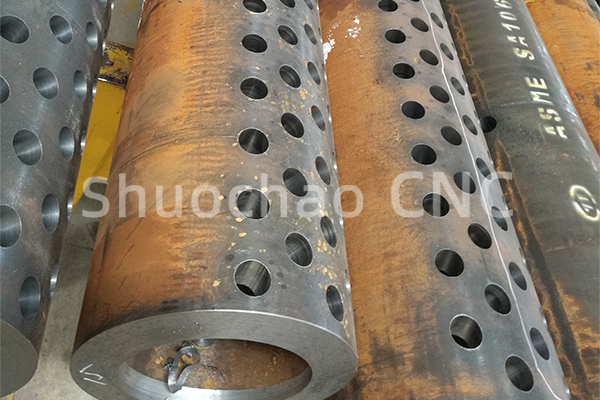 The drilling power head of this machine adopts BT50 internal cooling rigid high speed precision spindle with good rigidity and high precision to meet high speed heavy cutting, spindle speed 3000r/min, spindle center water out function can improve the cutting processing efficiency, realize deep hole processing and protect the tool to reduce the use cost. In addition, CNC boiler header tube drilling machine can replace manual marking, which improves drilling position accuracy and drilling efficiency and realizes drilling automation.